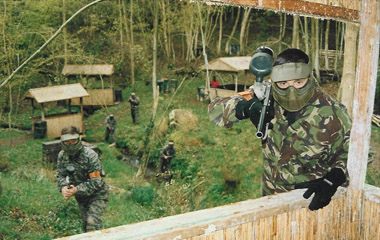 Ground
The objective is a small village positioned at the North East end of the valley in a small clearing. The village has a very strategic location on a T-junction of two waterways, one running east - west with the joining stream approaching from the south and an important roadway along the northern side.
Situation
The Bamboo village is behind enemy lines with very good supply lines. An enemy garrison of approximately equal numbers to yours is known to be in control of the village with strong defensive positions.
Mission
It is your teams objective to take control of this village - at all costs - to create a forward base of operations for future control of these waterways and road way. Once captured you must hold until relieved.
Mission Execution
Your team will be inserted behind enemy lines up the valley to the south of the village. From the insertion you must infiltrate - by whatever means viable from your own reconnaissance.
Service Support
All support will be on supporting the front line away from your sector of operations.
Command and Signals
Strict radio silence must be kept until relieved.